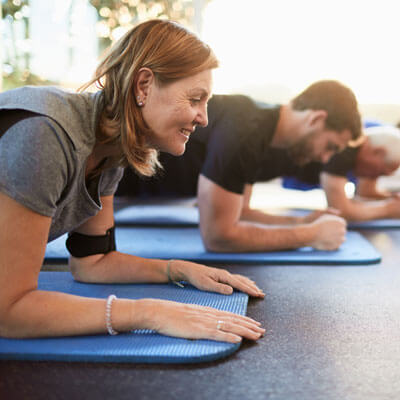 In a world that's becoming more internal every day, it's easy to lose sight of the importance of human experiences. Current technological advancements, remote working, and lack of physical interactions have led to disconnects in social, business, and personal relationships. This results in internal stress and overwhelm, because people need human experiences.
The key to reconnecting with the external world and improving your quality of life is shifting your mindset. That involves making a conscious decision to engage in something external at least 30%-50% of the time.
Getting Physical
One way to achieve this goal is by engaging in physical activities involving movement and the outside world. Chiropractic care may play a vital role in helping you achieve this by aligning your spine, reducing pain, and improving your range of motion. With better spinal health, your body moves more freely, so you can engage in various physical activities and more human experiences.
Chiropractors are trained professionals who help you achieve your wellness goals by using non-invasive, drug-free, and natural methods. They use spinal adjustments, massage therapy, and other techniques to help you feel better, move better, and live better. This method of care is not just for those with back pain or neck pain—it's for anyone who wants to achieve optimal wellness and live their best life.
Make a Change
There are several other ways to shift your mindset and reconnect with your external world. These include
Getting outside and experiencing nature

—take a walk in the park, hike in the mountains, or simply sit outside and observe your surroundings.

Engage in physical activities

—join a sports team, go for a swim, or take a dance class. Find something you enjoy, and make it a regular part of your routine.

Connect with others

—attend social gatherings, volunteer for a cause you believe in, or join a club or group that interests you.

Practice mindfulness

—Take time each day to focus on your breath, meditate, or practice yoga. Mindfulness helps you stay present and connected to your surroundings.
By shifting your mindset and engaging in these activities, you will improve your overall wellness and reconnect with the external world.
Chiropractic care
may be an essential tool in achieving your goals. With a healthy spine, your body moves more freely, allowing you to experience the world with your senses, touch, feel, and intuition.
Start Moving
If it's been a while since you experienced physical activity, having a check-up with our chiropractor might be a good idea to ensure your body is aligned and ready to go. Call us today to book a visit. (416) 666-1457 
CONTACT US
Written by Kristyn Livermore
Kristyn is Certified Hypnotist with the National Guild of Hypnotists and a Neuro-Linguistic Programming (NLP) Practitioner.